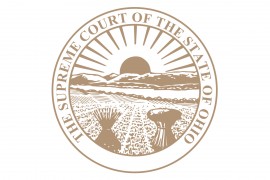 Ohio Supreme Court Rules That It Is Not Per Se Retaliation For Employer To Sue Employee After Prevailing In Discrimination/Harassment Suit Brought By Employee
The Ohio Supreme Court recently issued an opinion on the issue of whether an employer's lawsuit against an employee who had engaged in protected conduct can constitute retaliation under Ohio R.C. § 4112.02(I). In Greer-Burger v. Temesi (2007), Slip Opinion No. 2007-Ohio-6442, the Supreme Court found that such actions on the part of the employer will not constitute retaliation if the employer's suit is not objectively baseless.
In Green-Burger, the plaintiff, Tammy Greer-Burger filed a sexual harassment lawsuit against her employer, Laszlo Temesi. That case went to trial and resulted in a jury verdict in favor of the employer, Temesi. Shortly thereafter, Temesi filed suit against Greer-Burger alleging abuse of process, malicious prosecution, and intentional infliction of emotional distress. Temesi sought reimbursement for the legal fees he incurred in defending against Greer-Burger's sexual harassment claims, as well as compensatory and punitive damages.
Following the initiation of Temesi's lawsuit, Greer-Burger filed a claim with the Ohio Civil Rights Commission (OCRC) alleging that Temesi's lawsuit was filed in retaliation for her protected conduct in pursuing her sexual harassment lawsuit. The OCRC agreed with Greer-Burger and ordered Temesi to "cease and desist from all discriminatory practices," in effect prohibiting Temesi from proceeding with his lawsuit. This ruling was upheld by both the trial court and the Eighth District Court of Appeals.
The Ohio Supreme Court accepted Temesi's discretionary appeal to address the issue of "whether enjoining the prosecution of a well-founded lawsuit commenced in response to the prosecution of an unsuccessful sexual harassment lawsuit" violates the First Amendment right to petition the government for redress of grievances. In so doing, the Court was required to balance the fundamental First Amendment right to pursue a claim against the strong protections against retaliation that are afforded to individuals who engage in protected conduct, i.e., filing and/or pursuing a claim of discrimination.
In balancing these two ideals, the Supreme Court rejected the per se standard adopted by the OCRC. The Supreme Court explained its rationale as follows:
Even assuming arguendo that Greer-Burger has established a prima facie case of retaliation, Temesi must be afforded an opportunity to show that there is an objective basis for the lawsuit. Allowing this per se standard would undermine the right to petition for redress by giving an administrative agency the power to punish a reasonably based suit filed in court whenever it concludes … that the [employer] had one motive rather than another. (Internal citations and quotations omitted)
Having rejected the per se standard favored by the OCRC, the Supreme Court crafted a rule that would permit claims by the employer under certain circumstances:
[W]e find it more prudent to permit an employer the opportunity to demonstrate that the suit is not objectively baseless. In determining whether the employer's action has an objective basis, the OCRC administrative law judge should review the employer's lawsuit pursuant to the standard for rendering summary judgment. Thus, an employer needs to show his lawsuit raises genuine issues of material fact. (Internal citations and quotations omitted).
If the employer is able to satisfy this standard, the lawsuit will not be considered per se retaliatory. Further, the lawsuit will be permitted to proceed while proceedings before the OCRC are stayed.
As the Supreme Court recognized the new standard "rectifies the conflict between the anti-discrimination statutes' purpose of protecting claimants who engage in a protected activity and employers' ability to exercise their First Amendment rights." Importantly, however, the Court did not say that an employer's objectively based lawsuit could not be retaliatory, just that such a lawsuit was not per se retaliatory.
On balance, this is a favorable decision for employers. It affords them some degree of security should they elect to file a lawsuit against an individual who has engaged in protected activity by filing a claim against the employer. However, employers should still be cautious in pursuing legal action against an employee. This is particularly so if the employee might be able to argue that he or she was treated differently than other similarly situated employees who had not engaged in protected conduct.