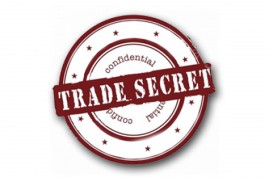 The Ohio Supreme Court recently issued a ruling that will have a far reaching impact on an employer's right to protect its trade secrets under the Uniform Trade Secrets Act, R.C. § 1333.61 et seq.  Specifically, the Ohio Supreme Court found that trade secrets do not lose their status as such simply because they have been memorized by an employee.
Al Minor & Assoc., Inc. v. Martin, Slip Opinion No. 2008-Ohio-292 involved allegations by an employer that a former employee had memorized confidential client information and, after leaving the employer to begin his own business, used this confidential information to solicit customers to his new enterprise. The employer sued alleging that the memorized information used by the former employee was a trade secret underOhio's Uniform Trade Secrets Act (UTSA). After the employer prevailed at both the trial and appellate level, the Supreme Court accepted the appeal to settle a purported split among Ohio's appellate courts on this issue.
 The Supreme Court began its analysis by observing that the UTSA defines a trade secret as:
[I]nformation, including the whole or any portion or phase of any scientific or technical information, design, process, procedure, formula, pattern, compilation, program, device, method, technique, or improvement, or any business information or plans, financial information, or listing of names, addresses, or telephone numbers, that satisfies both of the following:
(1) It derives independent economic value, actual or potential, from not being generally known to, and not being readily ascertainable by proper means by, other persons who can obtain economic value from its disclosure or use.
(2) It is the subject of efforts that are reasonable under the circumstances to maintain its secrecy.
R.C. § 1333.61(D).  Relying upon this definition and the remaining language of the UTSA, the Supreme Court found that there is no distinction between memorized information and information that had been reduced to some tangible form; that is, information does not lose its status as a trade secret simply because it has been memorized by a former employee.  The Court supported this conclusion by pointing out that the legislature could have excluded memorized information from trade secret designation but had elected not to do so.  Likewise, the Court found comfort in the fact that its conclusion was shared by the majority of states that have enacted the UTSA and was endorsed by several leading treatises.
This ruling represents a significant ruling for employers.  After this ruling, employers have a much higher likelihood of enforcing trade secret protections, whether statutory or in the form of a non-competition/non-solicitation agreement, against former employees.  Employers should be reminded, however, that information which is publicly available or which can easily be recreated from public records, i.e. customer lists which can be culled from telephone books, will not be protected as trade secrets.